The cable-stayed bridge over the Araguaia River, in Luiz Alves, Brazil, connects the municipality of S. Miguel do Araguaia in the state of Goiás and the municipality of Cocalinho in the state of Mato Grosso.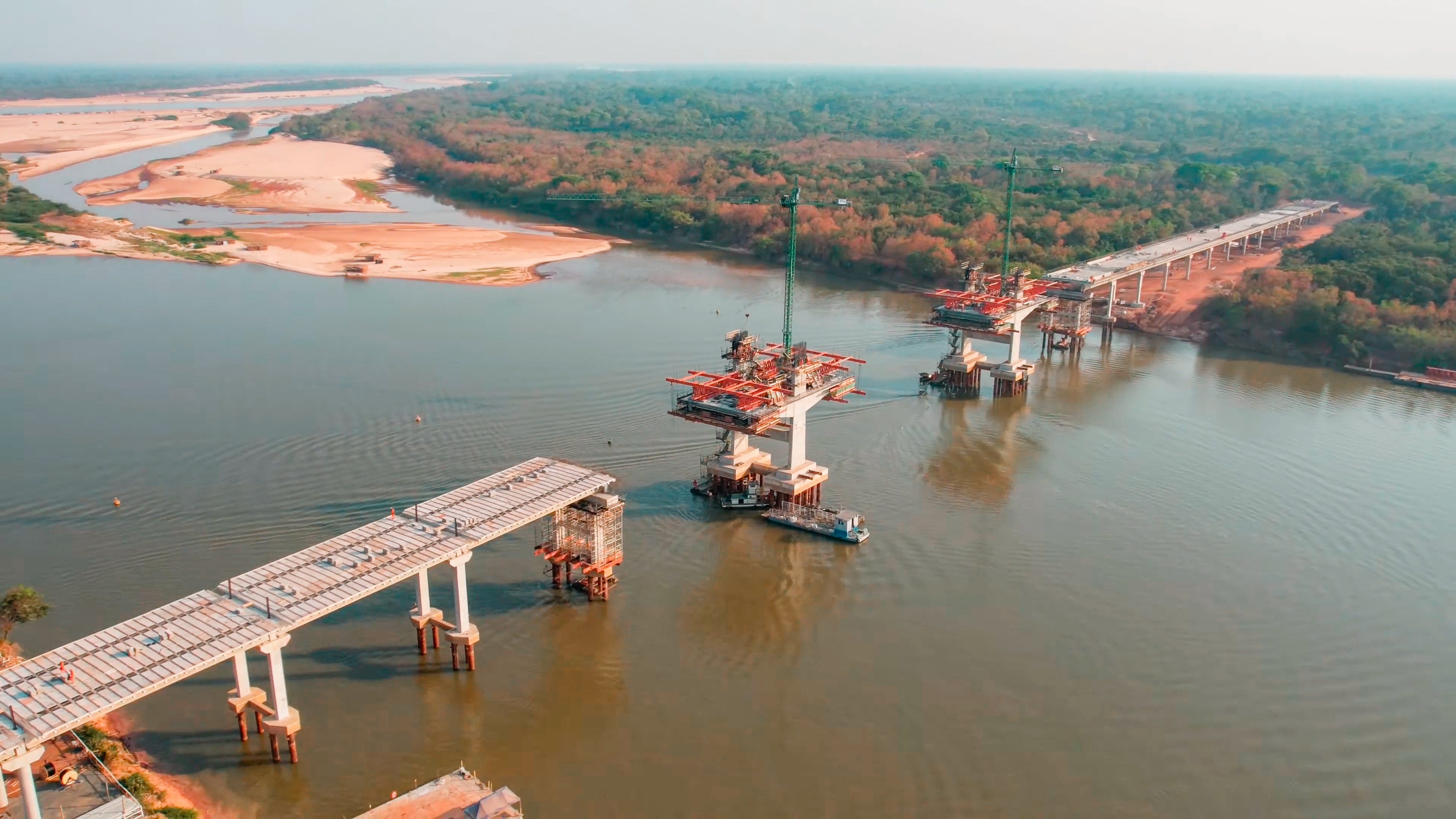 The construction of this infrastructure, included in the BR-080, is an important route for Brazilian agribusiness, which in addition to improving the local economy, this connection will also benefit other regions of the country.

The construction of this special work of art has an extension of 1031 meters in total, it is divided into two construction methods. The first method is precast beams that will be used in the approach section and the second is the cantilever method and will be used in the cable-stayed bridge section.
ConstruGomes Brasil is responsible for the construction of the pillars using climbing formwork system and for the execution of the cable-stayed deck using form travellers.