Engineering and Innovation are the keywords to describe the construction of the Puente Héroes de Chaco in Paraguay.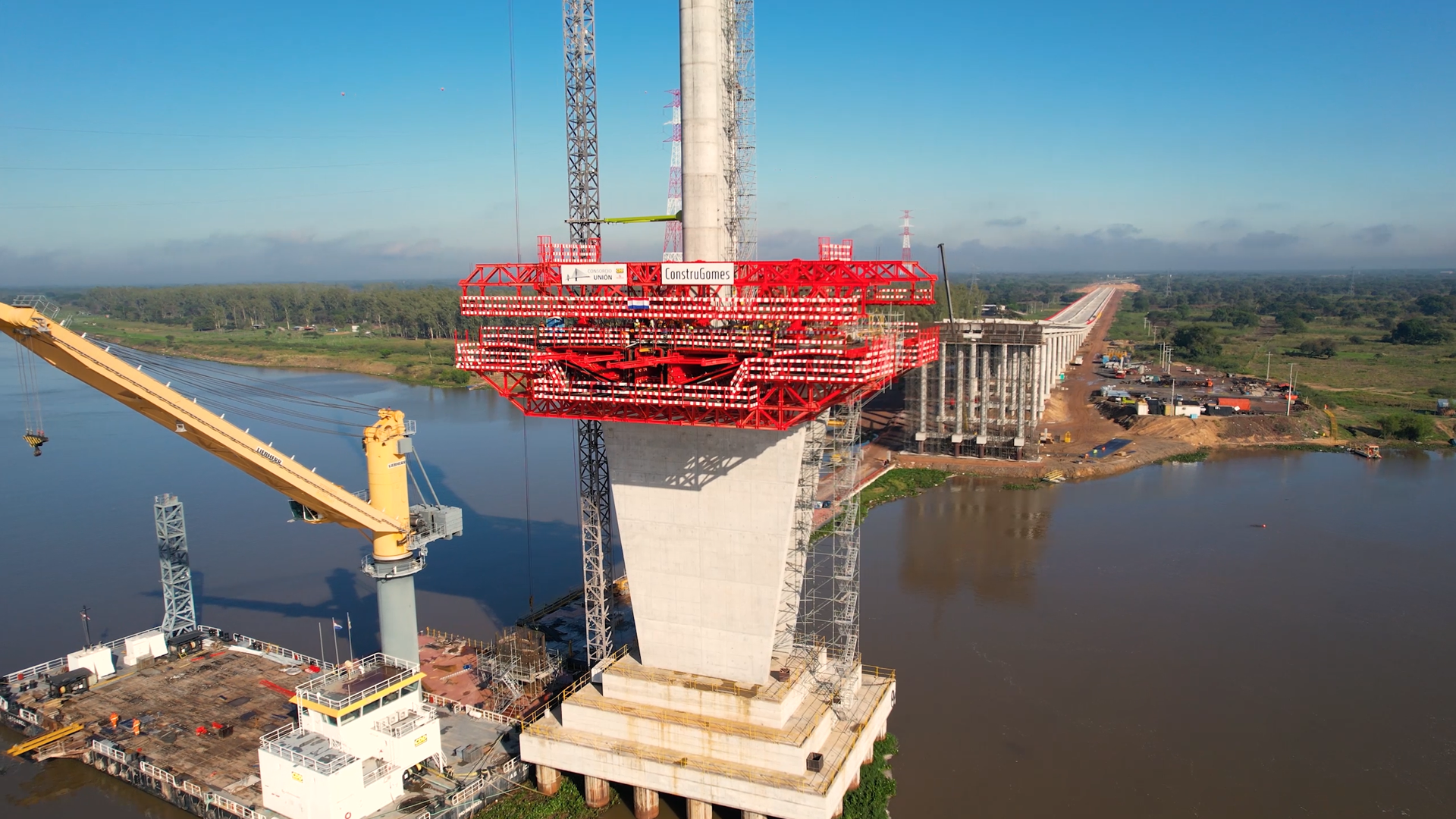 The technology used to connect the Paraguayan capital, Asunción, to the area of Chacoí is the Form Traveller designed by ConstruGomes and named FT6.
This technological solution is distinguished by the ability to build a segment of the deck 31.22 meters wide and 6 meters long, being one of the widest in the world. This fact is a new milestone in the use of this constructive technique and demonstrates, once again, ConstruGomes' capacity for innovation.
At the present time, ConstruGomes concludes the assembly of the FT6 superstructure and preparatory work is underway for the execution and concreting of first segment of pier 54.