ConstruGomes concludes another project in Western Europe, more precisely in the Flanders region in Drogenbos, Belgium.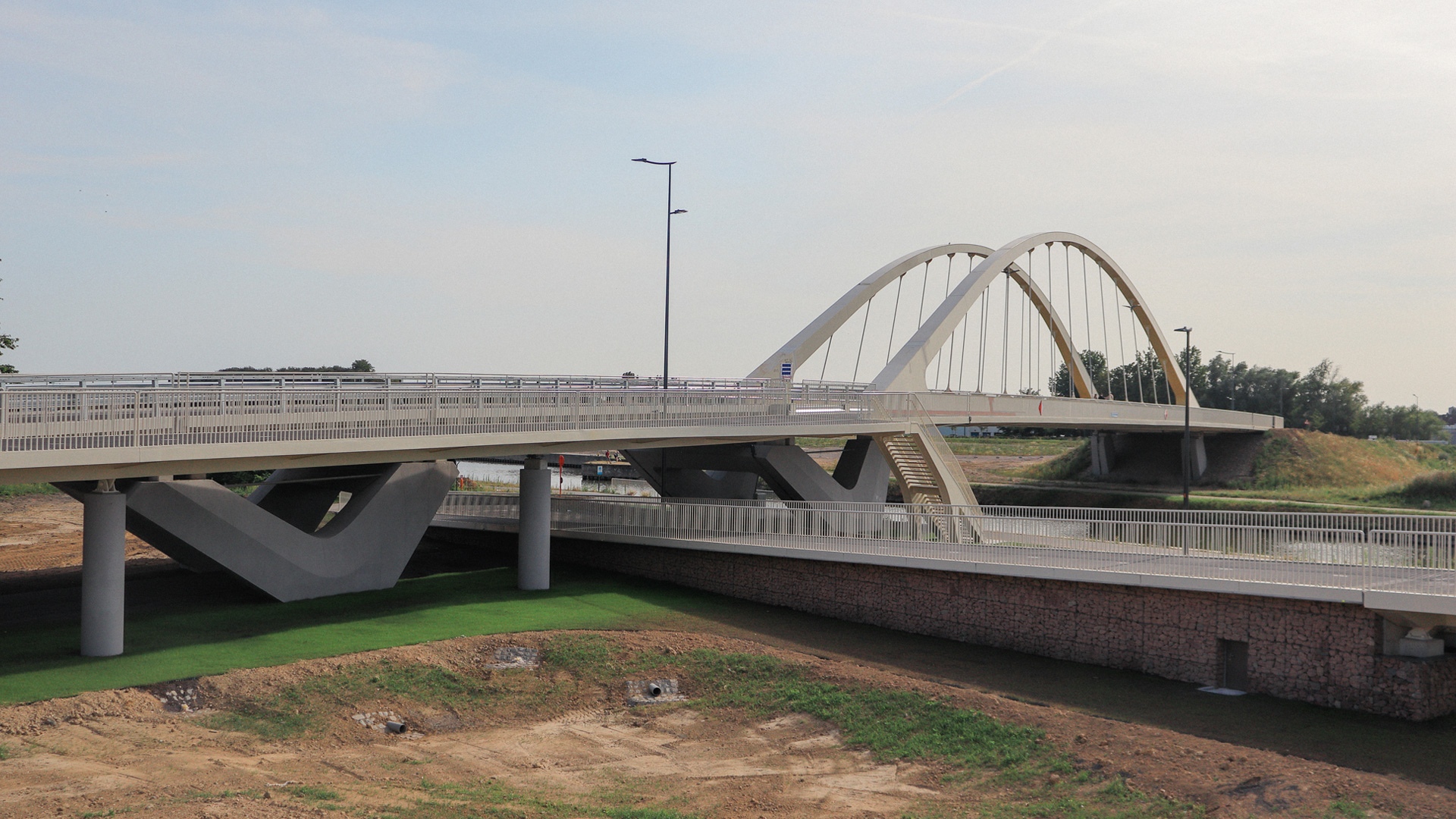 The Drie Founteinen project consists of the construction of a bridge over the Charleroi Canal and access to St. Peter's Lion and Drogenbos. In addition to the bridge and respective accesses, this project includes a bike path that will allow a safer passage between St. Peter's Lion and Drogenbos.
This new bridge aims to improve access to the business district closest to the Brussels ring road, between Bergensesteenweg (N6) and the Charleroi canal, and consequently reduce local traffic and attract new companies looking for a central location with good access.
In this project, ConstruGomes was responsible for the execution of the retaining walls and foundations, for the architectural pillars on which the metallic structure is based, as well as for the bicycle lane ramp that will be incorporated into the bridge structure.